Services
More than your local GP
Kingsley Medical offers several unique treatment options. Dr Andrew Thompson is a General Practitioner and Physiotherapist offering management of spinal pain, musculoskeletal medicine and chronic pain management. Dr Andrea Gomes Provides dermatology, women's health and gynaecology/obstetric care.
Services include: ultrasound guided injections (corticosteroids, Platelet Rich Plasma [PRP], Autologous blood, Hyaluronic acid gel), stroke and neurological rehabilitation, sports and spinal medicine, respiratory medicine, travel and vaccination medicine as well as paediatric (children's medicine), dermatology and gerontology.
Kingsley Medical accepts Veterans, Motor vehicle accident and Workers compensation patients.
Unbiased and transparent services.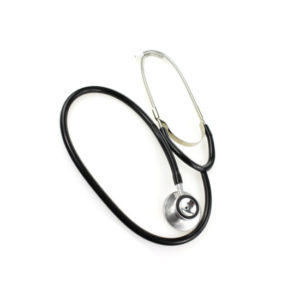 Kingsley Medical does not endorse or retail any consumer product. All advice given is without financial or commercial bias. The doctors do not consult with Pharmaceutical representatives nor do they endorse or sell any product (pharmaceutical or cosmetic) for which they stand to gain financially. All advice is given without bias and with reference to the best available evidence and best practice methodologies.
Kingsley Medical is not affiliated with any pharmacist, medical specialist or retail agent. Our doctors do not endorse Homeopathy, Reiki, Kinesiology, Traditional Chinese acupuncture or magnetic therapy.
Kingsley Medical, Kingsley Physiotherapy and Kingsley Studio are jointly owned and operated. Cross-referral may occur without prejudice between health professionals at these businesses. Each business is independently managed and patient records are maintained separately. For more information on our privacy policy click here.
Physiotherapy/Musculoskeletal services
Kingsley Medical employs a team of physiotherapists to coordinate manual and exercise treatments with the numerous medical and injection treatment options available.
By timing medical treatments with appropriate physiotherapy interventions our GPs are well-positioned to manage long-standing spinal, joint and tendon injuries as well as chronic musculoskeletal and neuropathic pain.
Orthotic prescription
Orthotics can play a vital role in the management of many lower limb pathologies. All too often orthotics are poorly prescribed and needlessly expensive.  The doctors at Kingsley Medical and the Physiotherapists at Kingsley Physiotherapy are experienced in the prescription and adjustment of orthotics.  To understand more about orthotics and the role they play in the management of musculoskeletal pain click here.
Extra-corporeal Shockwave Therapy
Extra-corporeal shockwave therapy (ECSWT) can be used for the treatment of chronic (long standing) inflammatory soft tissue conditions that have not responded to more conservative management options (steroid injections, medication or physiotherapy). It is used to treat conditions such as tendonitis, bursitis, enthesitis and fasciitis. Although it can be a very beneficial treatment it is not a first-line treatment option because results can take 2 to 3 months.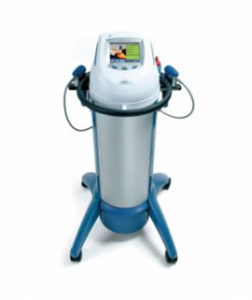 ECSWT has been used for the treatment of chronic and recalcitrant tendonopathies for many years and now has a growing evidence base of well-designed clinical trials to support its use.
The procedure is non-invasive and quick (between 5 to 10 minutes).  Treatment involves 4 to 12 sessions of Shockwave application each performed 1 week apart.  Results are generally experienced at 2 to 4 weeks after the initial treatment and maximal results are achieved 6 to 8 weeks after the final treatment application.  Kingsley Medical offers a fixed fee for all ECSWT treatments.  To learn more about ECSWT click here.
Chronic Pain Management
Our doctors work closely with the physiotherapists at Kingsley Physiotherapy and Kingsley Studio to manage chronic pain, headaches and spinal pain.  By optimizing medical management with timely and appropriate manual and exercise-based treatments as well as prolotherapies (see below) and suitable injections, Kingsley Medical is well suited to managing spinal and musculoskeletal pain.
Prolotherapy
This is a general term used to describe a number of treatment interventions aimed at 're-igniting' the repair of chronically inflamed and damaged soft tissue. Most of these treatment modalities have been used for decades but despite their effectiveness they have been either too expensive or too painful to administer to gain broad acceptance by the medical community. Even today prolotherapies are seldom used as first-line treatments as cheaper and quicker treatments are preferred by patient and doctor alike.
However in cases of chronic and persistent soft tissue pathologies, prolotherapy is a reliable remedy. Prolotherapies offered at Kingsley Medical include:
Autologous blood injections – used in cases of tendonitis, fasciitis and enthesitis.
Platelet Rich Plasma – used in cases of mild to moderate osteoarthritis, bursitis, enthesitis and tendonitis.
Shockwave therapy – used in chronic cases of bursitis, fasciitis, tendonitis. This can also be used with patients who refuse blood-products for religious or cultural reasons.