Plantar warts/Verruca
Warts on the sole of the foot can be difficult to treat. It is vital to ablate the 'root' of the wart. It is also essential to take care of the skin in the weeks immediately after the removal of your wart.  This will minimise scarring and reduce reoccurrence.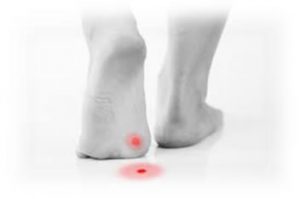 Kingsley Medical offers a variety of wart treatments:
Cryotherapy (liquid nitrogen)
Electrocautery
Pharmacotherapy
Occlusion therapy
Surgical paring/excision.
Treatment options may vary depending on the location and size of the wart(s) as well as the age of the patient.
For a full list of our fees and services click here.
To make an online booking with one of our doctors click here.